Sylvia Frances Films is an independent, Los Angeles-based storytelling collaboration between documentary filmmakers Joanna Sokolowski & Kate Trumbull-LaValle, who are dedicated to crafting intimate, compelling, character-driven films and storytelling projects. In addition to documentary films, we also produce story-driven content for commercial and community projects.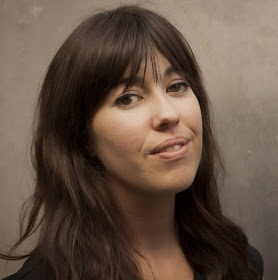 Joanna Sokolowski is an Emmy(r) award-winning documentary filmmaker. She is the director of "Ovarian Psycos" (2016), which premiered at SXSW and was broadcast on the award winning PBS documentary series, Independent Lens 2017. She co-produced the HBO film "Very Semi Serious" (2015), a feature-length documentary about New Yorker cartoonists that premiered at the Tribeca Film Festival. She has worked as a producer at Walking Iris Media and Open Studio Productions. Her short film "Still Time" (2012) chronicles life after serving 20 years in prison. She holds a BA in Community Development & Urban Planning and received her MA in Social Documentation at the University of California, Santa Cruz, where she was the recipient of the Human Rights Center fellowship.
Kate Trumbull-LaValle is an award-winning independent documentary filmmaker who first began in the field of social justice media as an educator and media maker for the Media Arts Center San Diego and the San Diego Latino Film Festival. Kate is the director and producer of the PBS feature, "Ovarian Psycos" (2016), which premiered at SXSW 2016 and had a national broadcast on the award winning documentary series, Independent Lens 2017. She was associate producer and assistant editor for Renee Tajima-Peña's Emmy-nominated documentary, "No Más Bebés" (2015), which profiles the history of Mexican-origin women coercively sterilized at Los Angeles County-USC Medical Center during the late 1960s and 1970s. She directed the short documentary, "Abaayo/Sister" (2012), an intimate portrait of two Somali friends caught in a cultural tug-of-war and is a UC Berkeley Human Rights Fellow (2010) and graduated with an M.A. from the Social Documentation Program at the University of California, Santa Cruz.
Victoria Chalk is a well-travelled lover of stories, currently residing in LA, with 10 years of post-production experience. Her work includes "Vivre, jusqu' au bout" (2010), and additional editing on "Before You Know it" (PJ Raval, SXSW 2013), and The Lovers and the Despot (editor: Jim Hession, Sundance 2016) She was also a contributing editor at the 2013 and 2015 Edit and Story Labs at Sundance. Chalk edited "Ovarian Psycos" (SXSW 2016), by Kate Trumbull-LaValle and Joanna Sokolowski, and is currently editing a new feature doc by award-winning PJ Raval, Untitled Jennifer Laude Documentary.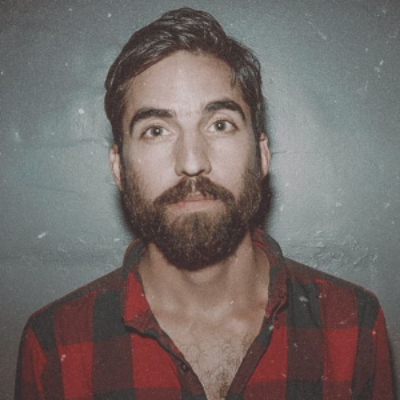 Jimmy LaValle is best known as The Album Leaf, known for his distinctive, dreamy, cinematic soundscapes featured on five full-length albums, in film, television, and commercials. LaValle composed original music for the films Spring (Toronto International Film Festival, 2014), Before You Know It (SXSW, 2013), Wonder Women! The Untold Story of Female Superheroines (SXSW, 2012), among others. Music from The Album Leaf frequently appears on television, most notably on ABC's Scandal and FX's Sons of Anarchy.
 
Michael Raines is a self-taught cinematographer, music video director and photographer. His music videos have premiered on NPR and NOWNESS. He is the DP for the SXSW documentary "Ovarian Psycos" (2016) and his work has been heralded by the Hollywood Reporter: "Cinematographer Michael Raines gets in close without feeling intrusive; throughout the film, he and the directors are in sync with interpersonal dynamics and a sense of place." His corporate video clients include TED, Verizon Wireless and General Electric and is currently in pre-production for a new short narrative titled "Role Play".